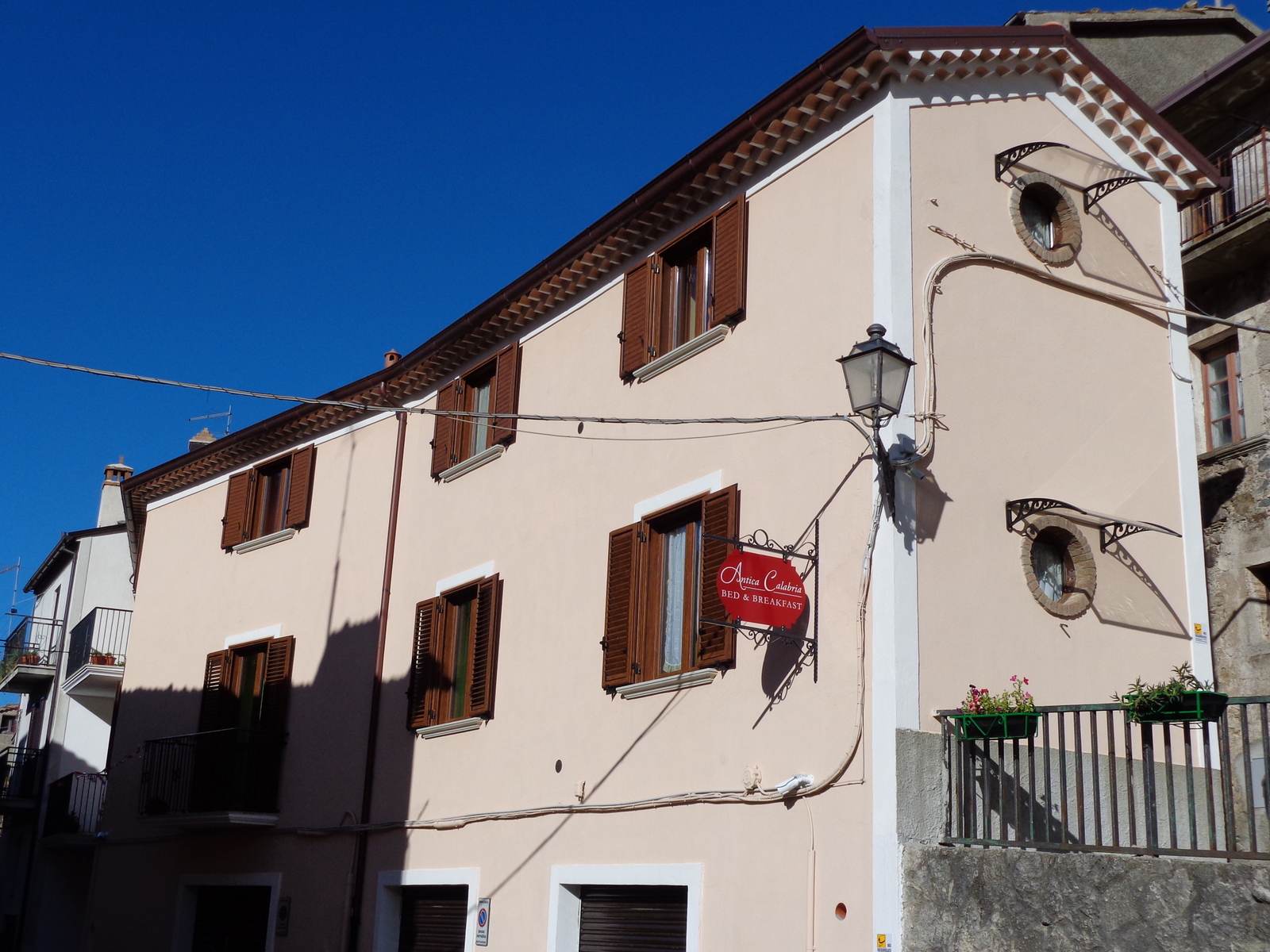 ADDRESS: S. Antonio Abate street, 34 - San Fili (province of Cosenza) 87037, Calabria, Italy.
The B&B is situated on XX Settembre street (the main street of the village) with the entrance door on S. Antonio Abate street, 34 (the street above).
DIRECTIONS: from highway A2 Salerno-Reggio Calabria exit to Rende-Cosenza nord and at the roundabout take the 3rd exit towards Paola-SS107 and continue for approximately 9 km to exit after the tunnel, at the junction for San Fili ("Esso" service station). Turn left towards San Fili center and after about 300 meters you arrive at the B&B (50 meters after the Carabinieri station of San Fili).
B&B IS SITUATED TO:
• 8 Km (5 miles) from the University of Calabria (UNICAL);
• 9 km (5.5 miles) from the motorway North Cosenza-Rende;
• 10 Km (6.2 miles) from Castiglione Cosentino station;
• 16 Km (10 miles) from San Francesco di Paola Shrine;
• 18 Km (11.1 miles) from Paola station;
• 18 Km (11.1 miles) from Paola beach;
• 19 Km (11.8 miles) from historical center of Cosenza;
• 30 km (18.6 miles) fromTerme Luigiane; more info
• 35 km (21.7 miles) from Sila National Park;
• 49 Km (30.4 miles) from the ski slopes (downhill - skiing) in Camigliatello Silano;
• 80 Km (49.7 miles) from Lamezia Terme International Airport.
TRANSPORTS: 
• Autolinee Ferrovie della Calabria; more info
• Autoservizi Preite autolinee: (PRAIA A MARE - COSENZA) e (CAMPORA SAN GIOVANNI - COSENZA); more info
• Eurobus bus line with connections from and to San Fili on the routes of Naples, Rome, Orte, Perugia, Modena, Bologna, Florence, Pavia, and Milan; more info
• From and to Lamezia Terme International Airport: by car, by train, by bus and by taxi; more info
• By train to Paola or Castiglione Cosentino; more info
• Find a ride with BlaBlaCar; more info
  GOOGLE MAPS
You can view directions to get to the B&B by writing your city of departure below: p>